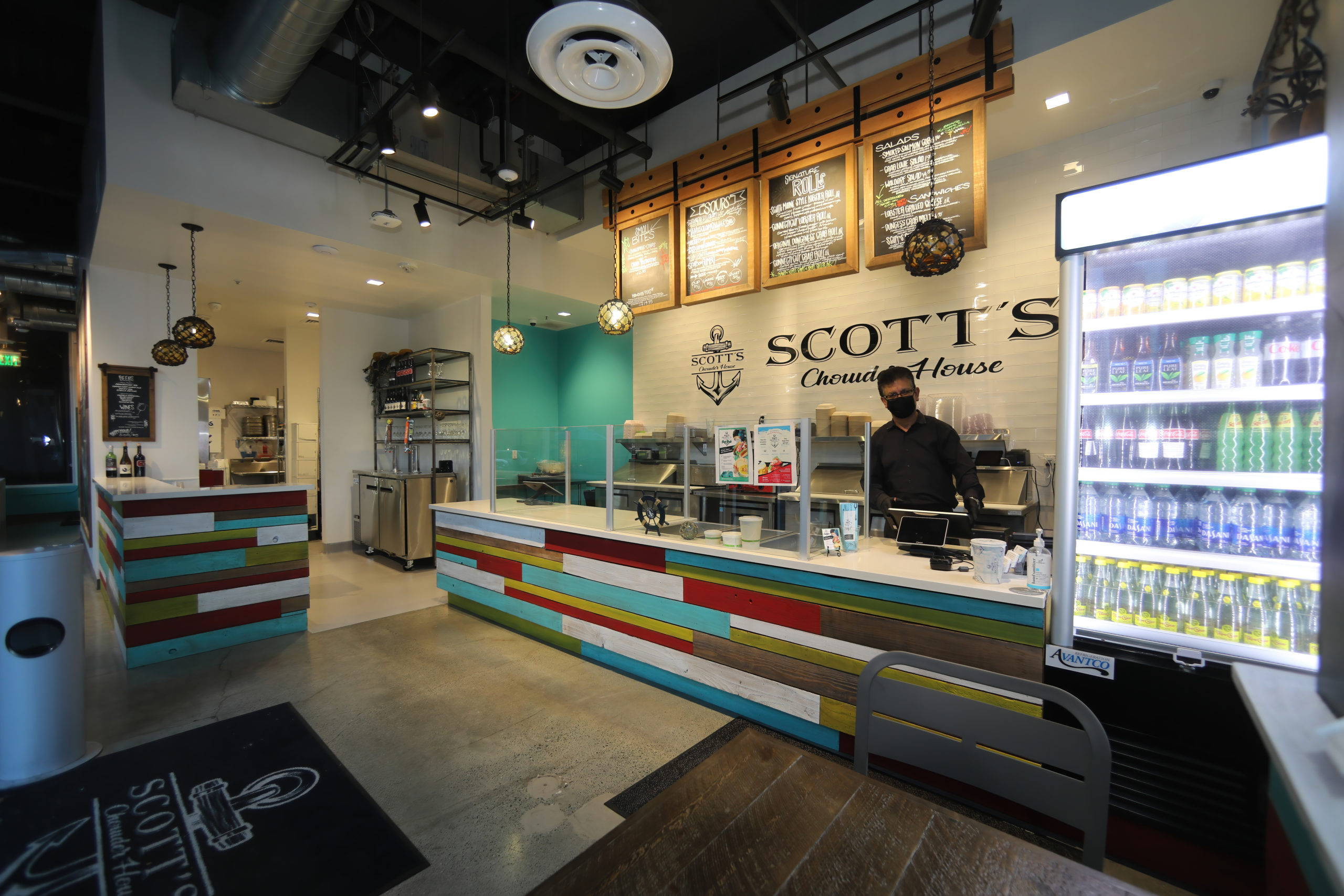 Scott's Chowder House
San Jose | Market Square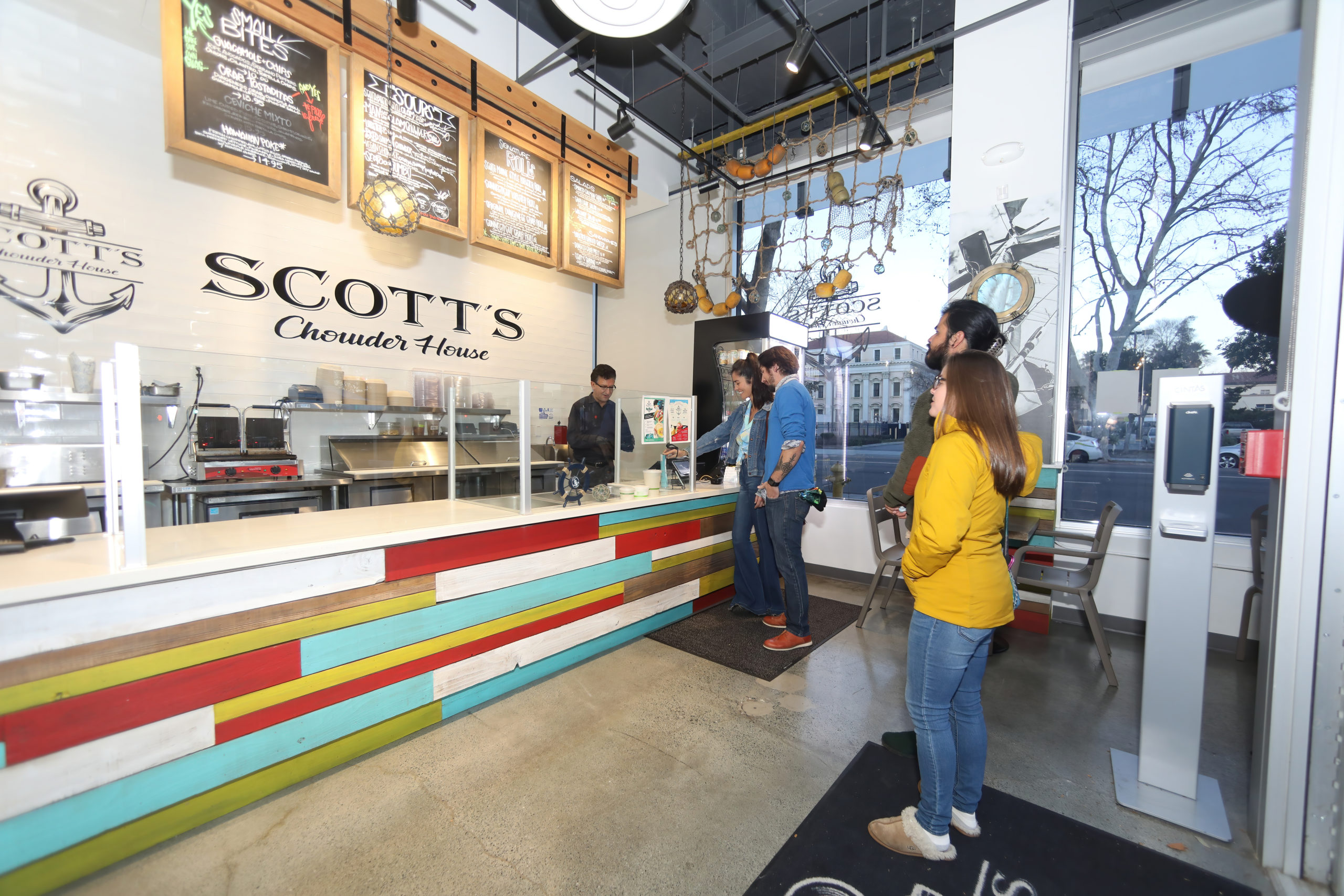 Scott's Chowder House
San Jose | Market Square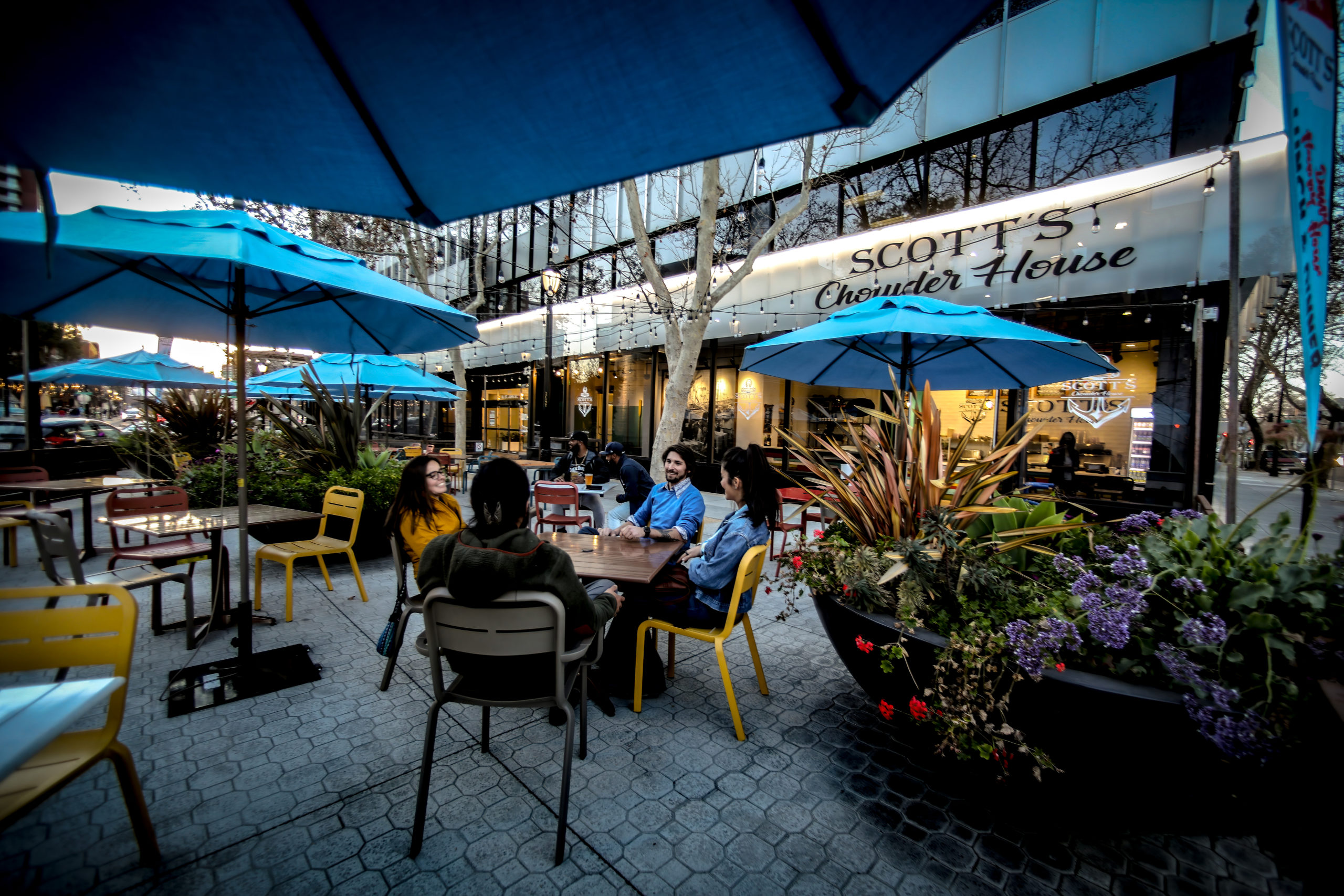 Scott's Chowder House
San Jose | Market Square
Scott's Chowder House | San Jose at Market Square
Our Market Square location offers many of the same menu items as our First Street location, while also offering some spins on our classics, in a more casual, dine-in or take-out format. 
Click the button below to view our extensive menu featuring a variety of soups, salads, small bites, rolls and specialities.  We also offer an assortment of beverages. 
You can choose to order online for a scheduled pickup or drop by our location and order at the counter. 
All soups come with a slice of bread.
Pricing:
8 oz. Cup | 12 oz. Bowl | Bread Bowl | 32 oz. Quart
Half Gallon and Full Gallons of any of the soups are available by pre-order only (Please call store).
All salads served with a slice of bread; dressings on the side.
All rolls served with a pickle, potato chips and a side of Cole slaw.
All sandwiches served with a pickle, potato chips and a side of Cole slaw.
Our Story
Since 1976, Scott's Seafood has been a key aspect of the dining scene in the Bay Area. Scott's is widely acclaimed for not only the freshness and quality of its seafood offerings, but its ability to offer sustainable, healthy food options— making Scott's Seafood one of the area's most desirable dinner destinations.
Scott's Seafood has been awarded the People's Choice Award for its Boston Style Clam Chowder several years in a row, so we set out to offer our customers a way to enjoy their favorite food and soup options on the go.
Scott's Chowder House was created precisely with this idea in mind. Following the vision of the executive chef at Scott's Seafood, Samuel Reyes, the chowder house menu offers a combination of esteemed items from Scott's Seafood alongside newly crafted soups, salads, and sandwiches made exclusively for Scott's Chowder House.
Visit us:
111 West St. John Street
Suite 100
San Jose, CA 95113
(408) 995-5400
Hours:
Mon-Fri  11:00am-8:00pm
Sat-Sun   Closed